Older People's Event & Slipper Swap
How we celebrated Older People's Month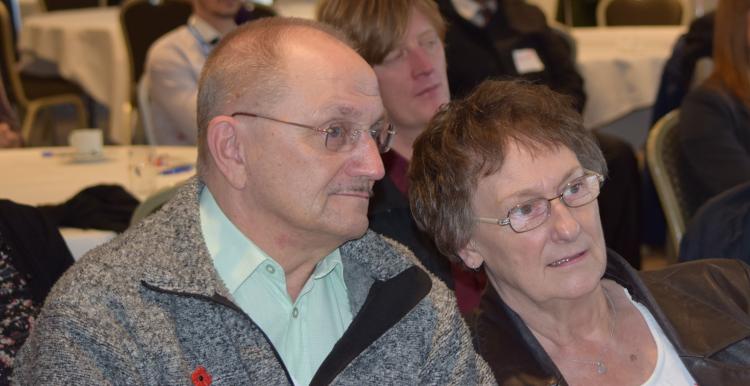 We celebrated Older People's Month by arranging an event at Rotherham Trades Club, chosen for its location in the town centre and close to both bus and rail stations, We arranged for a host of local services to join us, with their information, We also arranged to have Rotherhams first "Pop Up Slipper Swap" of the winter courtesy of Edlington Community Organisation who provide residents over 50 years old with a brand new pair of slippers in exchange for their old worn ones. This helps to reduce the number of slip, trips and fall admissions to A&E caused by ill fitting slippers.
Advice and Information
Apart from collecting their new slippers residents were also able to pick up some winter wellbeing advice from South Yorkshire Fire Service, they were able to find out about ways to keep active from Walk Rotherham, Get Healthy Rotherham and Rotherham United Community Sports Trust.
Rotherfed were on hand to help residents who are struggling to get online by giving practical one to one help and advice. We were also joined by Royal Osteoporosis Society and the Chartered Society of Physiotherapy who had lots of hints and tips for staying safe and well.
Making new friends
Attendees were able to sit and chat whist free refreshments were served by our volunteers with donations of tea, coffee and biscuits being received from Tesco Extra and to round the event off we had soup and roll.
I had a great time, I learned how to use my phone to make GP appointments, I have a poke stick so I can test my fire alarm without climbing and I got a pair of free slippers and lunch!