COVID-19 vaccines programme
The Government COVID-19 vaccines delivery plan aims to vaccinate tens of millions of people, please take our short survey to support feedback of rapid insight to Government and local services about how the vaccine programme is working.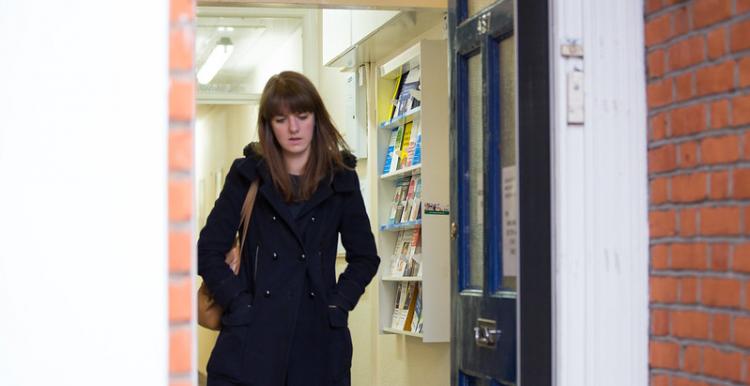 The COVID-19 vaccine programme is now well underway within the UK
Rotherham NHS has been contacting local residents since December 2020, inviting priority groups to attend local vaccination hubs. It has been a massive effort involving NHS staff and local volunteers and within 5 weeks they have managed to vaccinate over 25,000 residents with their first dose which is an amazing achievement. Rotherham is currently well on the way to meeting the national target of completing the top four priority groups by mid February, these include
Care home residents and care workers
Residents aged 80+ and frontline health and social care workers
Residents aged 75 - 79
Residents aged 70+ and clinically extremely vulnerable residents
Rotherham has a population of around 265,000 residents.
Of these approx 67,500 are aged over 60 years and the Government hopes to have the majority of this age group vaccinated by Spring 2021. As more vaccines become available in Rotherham the NHS will extend the number of days and the times that appointments will be available at vaccination hubs around the town. 
How you can help.
All appointments are being handled by a central hub to take away pressure from GP telephone lines and keeping them open for normal business. Residents will be contacted via the hub on the telephone number you have registered with your GP and invited to attend an appointment at one of the hubs for their vaccine.
Please do not call your GP Surgery regarding your COVID-19 vaccine as they will NOT be able to book you an appointment.
When you are given an appointment you will be given details of which hub to attend and a time. Please do not arrive early for your vaccine as appointments are spaced out to allow social distancing and we do not want to have our elderly and vulnerable residents waiting any longer than they need to, especially in the cold and wet weather.
Please do not arrive at a vaccination hub without an appointment.
Appointments are made according to priority groups and the number of vaccines that are available. If there are more vaccines available on the day due residents not attending the central hub will make arrangements with the next people on the list to attend. No vaccines are wasted.
Sheffield Arena
Has now opened as a vaccination hub and is being managed by Sheffield Teaching Hospitals NHS Foundation Trust. Residents living within a 45 minute drive from the Arena may be invited by letter to book an appointment here. Please do not worry if it is too far for you or you are unable to get there a local appointment will be offered as they become available. Please note you will have to attend the same venue for your second dose of the vaccine
Please do not attend the Sheffield Arena Vaccination Hub without an appointment, it is not a walk-in service and they cannot make appointments on site.
Rotherham Clinical Commissioning Group have put together some answers to frequently asked questions to help residents which can be found here
Please take a minute to complete our short survey looking at residents attitude to the COVID-19 vaccine and communications
We would also like to speak to local residents regarding their experience of having the vaccine or what would prevent them from having the vaccine when offered. Please contact us on 01709 717130 or email info@healthwatchrotherham.org.uk